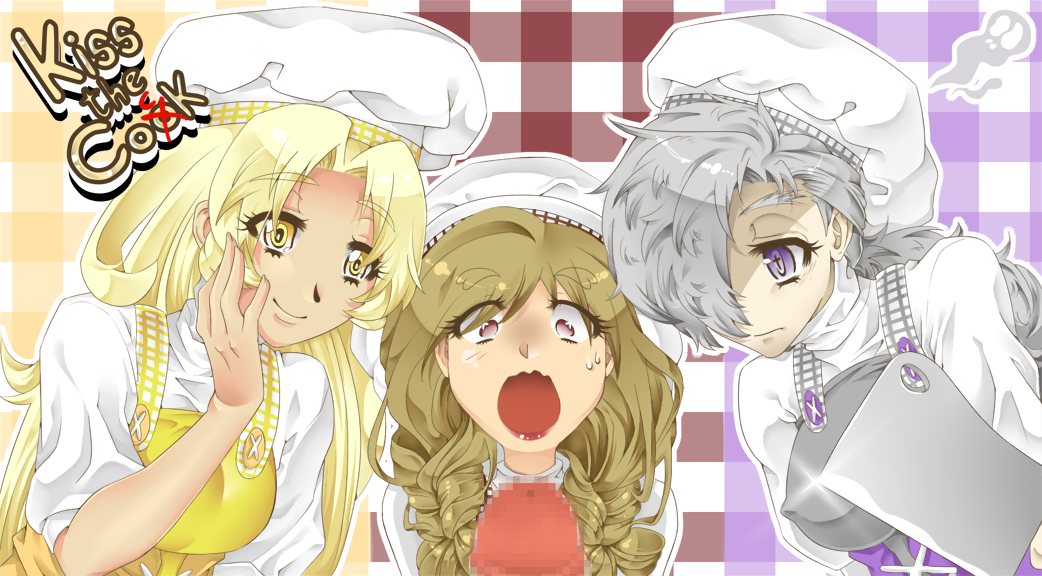 Kiss the Coøck
A downloadable game for Windows, macOS, and Linux
Type of game: VISUAL NOVEL.
Warning: ADULT CONTENT!!!!
Gender: HUMOROUS, EROTIC, SOME FANTASY ELEMENTS.
PLOT:
You are a rich world famous gourmet and you also teach in a really strict exclusive cooking course. Life is good and all, but your new girlfriend has left you again, for the same damn reason: your semen has a terrible taste. It happened so many times before that in frustration, seeing a falling star, you wish for your seed to be delicious.
The next day, you wake up realizing that your wish has been granted and that your semen turned into addictive white chocolate. It's seems the best occasion to get your revenge on the women-kind picking on the girls you teach for.


CHARACTERS:

Lilyana (the cutie chick)
A very diligent and talented girl who can make fresh fruit appear out of thin air. She's your biggest fan and has a secret crush on you.

Luan (the spooky chick)
An odd but exceptional cook specialized in the preparation of offal based dishes. She has huge boobs but is very creepy and can evoke spirits from Hell and below.

Izar (the blondie chick)
A strange new student, appeared from nowhere. But you don't care, since she plays along your dirty deeds and that's all you need.
GAME FEATURES:
-Playtime: 40 minutes (9240 words)
-There's only one choice which will lead you to 3 possible endings.
-Namable protagonist.
-You can choose the colour of your skin between white/caramel/black (this will only influence ingame illustrations).
-10 CGs + around 20 variations.
-Resolution: 1042 x 576

x the game is not voiced!!!

HOW TO PLAY:
-Extract the files.
-Click on the .exe.
-Use the mouse or space bar to scroll the text.
-Press H to hide the textbox.
-Right click to go easily to the save/load menu.
-Grab your dick.
-The rest is up to you.
Credits are at end game.
Minor Updates:
-Fixed some non supported fonts.
-Fixed a misplaced CG for white skin choice.
Download
Click download now to get access to the following files:
Kiss_The_Cock-1.1-all.zip
85 MB